Whether for Business or Pleasure, de JAVA hotel.Bandung  is the ideal place for you and your family.
offers  a combination of Javanese modern design accommodation and a high level of comfort with personalized service , superb dining options with gracious hospitality " Serving with heart"
de Java …….the way of Javanese hospitality .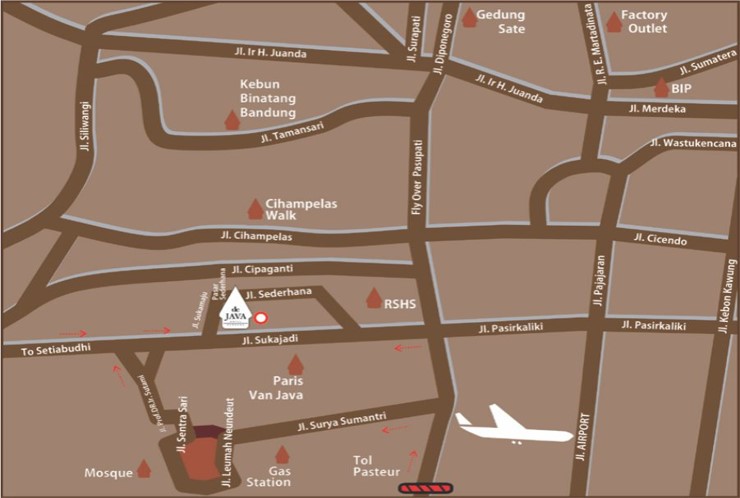 de Java Hotel is conveniently and strategically located straight across of the most destination  shopping mall " Paris Van Java"., while feasible distance from Pasteur's toll gate, Bandung's  business district and leisure's park destination.
Straight across of "Paris Van Java "Shopping mall, within minutes of walking distance
10 Minutes From Pasteur's Toll Gate
15 Minutes from Bandung's Train Station
15 Minutes from International Airport Hussien Sastranegara.
Feasible distance to Bandung's   business district, factory outlet, leisure's park destination